Accounting Services from Chartered Accountants
Our team of chartered accountants and accounting technicians will take care of you business finances allowing you to concentrate on your business core, doing what you love to do in the knowledge that you have a great finance business partner. 

Additionally, we are a XERO Silver Partner', proving we have the knowledge and capability to make your accounting processes as slick as possible.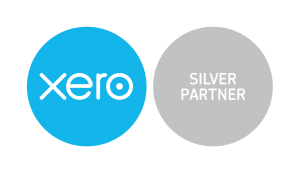 What Qualification should an Accountant Have?
Chartered Accountants have a greater range of training and examination.  Pauline Healey, director of Logical BI passion is for commercial finance and business strategy and trained to complete the Chartered Institute of Management Accountants (CIMA) and then later completed the thorough Members In Practice (MIPs) certification, that allows her to practice and support other businesses.
The business is also supported by our accounting assistant, who is qualified via the Association of Accounting Technicians (AAT) along with a third member who is qualified via the Association of Chartered Certified Accountant (ACCA).
Other chartered qualifications are available, please check that your accountant is registered and fully insured to support your business, further insight can be found in our article. 
Additional Services as no two businesses are the same we offer a wide range of services
We  offer bolt on services to the above or standalone services for those who tackle most of the year end requirements within their own established team. 
Our Business Booster power hour provides targeted consultancy which could cover review of business plans, discussing growth ideas for your existing or new business, bookkeeping training or Xero training…. The list of topics is endless.
We can also set up online payment or booking systems to automate your business further such as Stripe, Go Cardless, Calendly or Linktree to name a few.
Do you have a project that needs managing, investment requirements or in-depth cash or business forecast model?  See our Business Planning Packages page for more detail.
Or are you growing or going through significant change and need to tap into expertise more frequently?  How about having your very own part-time finance director or chief financial officer with over 20 years of industry experience to support you and/or your existing finance team?  Retainer packages can start from as little as one day a week and work can cover a wide range of services, see our Retainer Services page for more detail.
How much does the Accounting Service cost?
Pricing is dependant on;
Number of self-assessment returns
Number of directors payroll (if any)
Xero package and apps
If you need additional bookkeeping support, for example to reconcile your bank
If you are VAT registered and require us to review and process your returns
Business size and activity
Management accounting and business review frequency


Prices for our Accounting package for Limited Companies, completing annual accounts and tax return requirements along with our quarterly reviews, in-year support, payroll and SA100 for directors start at £125 plus software cost per month.
A fixed fee quotation will be provided following our initial no-obligation discovery call.mid
Accounting Packages for sole traders start from £75 plus software costs per month.
Contact us today to discover the start of your financial freedom.
What Our Customers Have To Say
David Jones
Excellent service very professional. The service provided streamlined our operations and was very cost effective helping to increase our revenue streams.
Chris Judge
Pauline has developed our first set of accounts for our not for profit. Her expertise and support has been invaluable to us helping us to develop a set of management accounts that are easy to navigate and update as well as supporting our annual return and keeping our board completely up to date with the financial health of the organisation. She has been an absolute pleasure to work with and we couldn't have managed it without her support.
Rob Evans
I moved my annual accounting requirements over to Pauline to gain all round business support and financial clarity throughout the year. Pauline has already saved me a great amount of tax explaining what allowable expenses I can put through the business and we are now forecasting to transition from a Sole Trader to a Limited Company. I can't believe the time saved too with moving onto Xero, the training was clear and straightforward and she is always prompt in answering any queries I may have. I have gained more income from my business whilst reducing the time I spend on paperwork. Thank you Pauline!