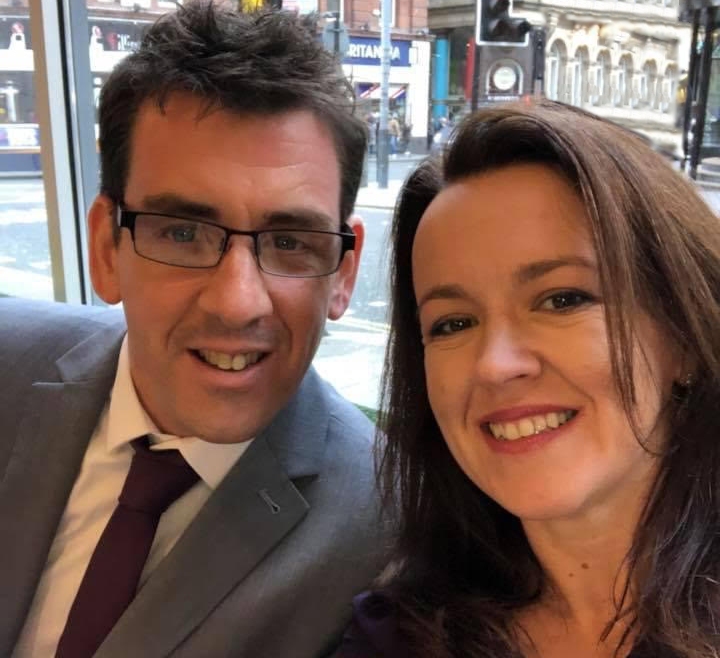 Pauline and Chris Healey are husband and wife, both trading under the business name Logical BI, who specialise in helping businesses achieve their goals by applying their individual expertise.
Pauline is our finance and operations director, chartered management accountant, accredited member in practice with vast experiance within startups, business growth and supply chain operations.  Chris is a business intelligence date architect, administrator and developer.
Pauline Healey is a Chartered Management Accountant and also an accredited Member in Practice, one of the 2,500 CIMA Members in the UK who are certified to practice on their own with clients, as opposed to being employed within an organisation.  As an accredited Member in Practice clients are protected by CIMA Member in Practice's governance and code of ethics.  Ensuring Members in Practice always act with the utmost integrity and objectivity as possible.
Pauline is also MBA qualified.
Pauline loves helping businesses to achieve their potential, grow, flourish and become everything their owners want them to be. With her qualifications, years of experience and down-to-earth approach you and your business are in good hands. Pauline will ensure that you and your business can move forward into the future with a robust and clear path in front of you.
Qualifications include;
CIMA Member In Practice Certified (MiP)
Chartered Institute Management Accountants (ACMA)
Certified XERO Advisor
Master of Business Administration (MBA): Executive Management-Lancaster University
BA (Hons) in International Business – University of Central Lancashire
Commodity Hedging with Options and Futures – LME Euromoney Learning
Foreign Exchange Markets – BPP
Negotiation Mastery – BPP
Commercial Contracts – The International Perspective – BPP
Demand Forecasting and Inventory Management: Lancaster University
Finance Business Partnering: Influence to Impact – University of Manchester
Chris is a business intelligence data architect, administrator and developer with Microsoft and IBM certifications that ensure business intelligence is available to enhance decision making at all levels of management.    
Chris loves big data and uses his skills, qualifications and experience to show businesses the best way to achieve their goals. With his approach you can be sure your company will have the evidence needed to build efficient systems, manage complex databases and data warehouses and have the facts needed to develop business objectives and increase profit, performance and efficiency.
Qualifications include;
Microsoft Certified Solutions Expert: Data Management and Analytics – Certified 2020
Microsoft Certified Solutions Associate: BI Reporting – Certified 2020
Microsoft Certified Solutions Associate: SQL Server 2012/2014 – Certified 2016
Microsoft Certified – Data Analyst Associate
Microsoft Certified – Azure Fundamentals
Microsoft Certified – Power Platform Fundamentals
Microsoft Certified Technical Specialist: SQL Server 2008 – Business Intelligence Development and Maintenance
Microsoft Certified Professional
IBM Certified Specialist: Cognos TM1 10.1 Data Analysis
IBM Certified Developer: Cognos TM1 10.1
IBM Certified Administrator: Cognos TM1 10.1