Xero Partner Accounting Services
Xero Partner, Implementation and Training, Plus Accounting Packages
Certified Silver Xero Accounting Software Partner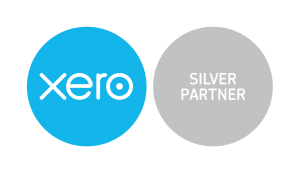 Chartered Accountant and Xero Advisor Offering Training and Accounting Packages.
A Xero Partner ensures you utilise your finance software correctly for the smooth running of your business. Xero is a cloud-based accounting software platform that's easy to use for small and medium-sized businesses. This cloud-based software can allow you to take control and streamline invoicing, payroll, inventory, and so much more. You can access your accounts securely online from any device. Xero is user friendly with nothing to install and because it is cloud-based, your accounting system will always be up to date as it is backed up automatically. It is extremely secure as it doesn't use any hard drives and your data lives on secure servers.
To explore how different types of businesses use Xero accounting software and the many benefits, please click the below link:
Our range of packages delivered by experienced CIMA and AAT qualified and fully insured team include:
Xero Implementation 
Xero Training and Ongoing Support Packages
Annual Accounting Packages 
Management reporting, budget & cash forecasting, part-time Finance Director support. 
Our range of packages delivered by experienced Xero Partner, CIMA and AAT qualified and fully insured team include:
In addition to Xero implementation and training, we also offer a range of annual accounting packages.
All packages are tailored to suit individual business and may include;
1) Xero subscription, ongoing unlimited email support, quarterly accounting reviews, and VAT submissions (if required);
You will have a Xero partner at hand and available to offer assistance via email support.
We will check and submit your VAT return if VAT registered.
You will have regular reviews, which will allow you to have a specialist look at your accounts and check that all is in order.
2) As above plus additional services such as monthly payroll, director self-assessment, and year-end accounting preparation.  Contact us to discuss your requirements for a fixed quarterly price.
Note: All prices are dependant on the size of your business and individual requirements, packages can be adapted to suit your business needs, a fixed quotation will be available following the initial no-obligation call.  
Other finance services can be added, see our Accounting Services page for further detail.
To be tax ready, have seamless reporting, and be up to date with your finances why not book in a free no-obligation discovery call to see how we can help you with your business.