Key Tax Allowable Business Expenses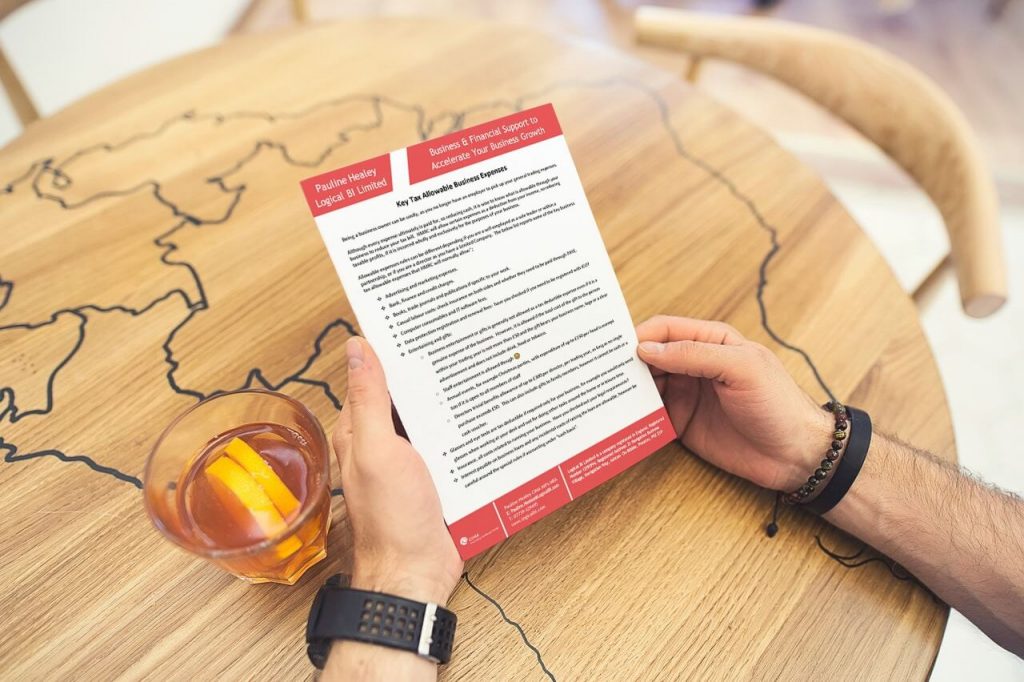 IT'S TIME TO GET YOUR TAX BILL REDUCED AND CLAIM YOUR EXPENSES
Ever wondered what expenses you can claim as a Business owner? It can feel like a minefield at times and we certainly don't want that.
I want to make your life easier and help you to easily see what you can claim for and what you can't.
All of your expenses add up and could save you £1,000's off your tax bill when the time comes.
Will HMRC allow me to claim for...
WHAT IS THE BUSINESS EXPENSE CHEAT SHEET?
This simple and easy to use document will help you check to see if an expense is allowable under HMRC rules.
This is vital to ensure that you don't miss out on certain expenses that might you might be able to deduct from your income – therefore reducing your taxable profits.
I cover all the key tax allowable business expenses to make your job easier.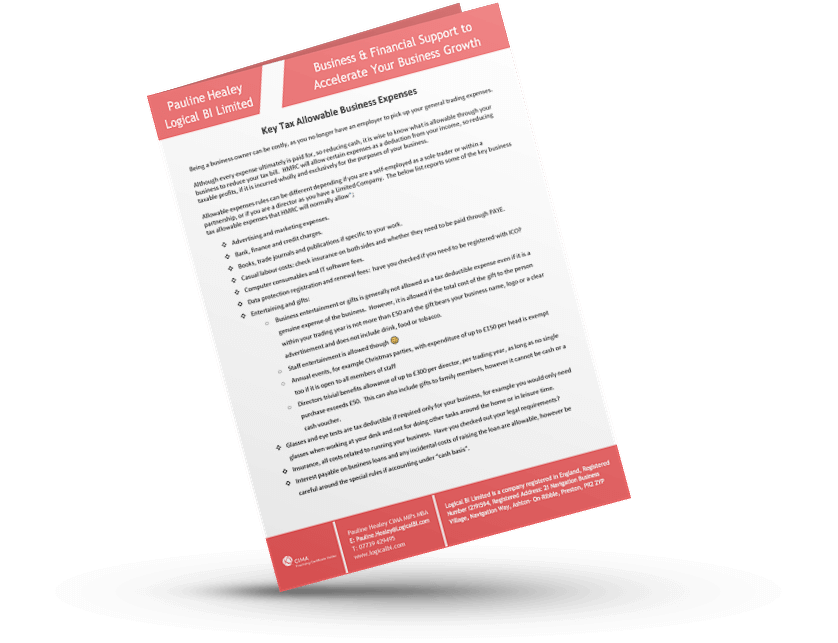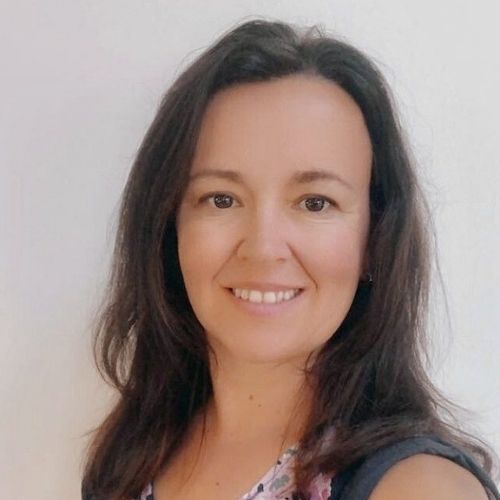 Pauline Healey is a Chartered Management Accountant and also an accredited Member in Practice, one of the 2,500 CIMA Members in the UK who are certified to practice on their own with clients, as opposed to being employed within an organisation.  As an accredited Member in Practice clients are protected by CIMA Member in Practice's governance and code of ethics.  Ensuring Members in Practice always act with the utmost integrity and objectivity as possible.
Pauline is also MBA qualified.
Pauline loves helping businesses to achieve their potential, grow, flourish and become everything their owners want them to be. With her qualifications, years of experience and down-to-earth approach you and your business are in good hands. Pauline will ensure that you and your business can move forward into the future with a robust and clear path in front of you.
WHO SHALL I SEND THE DOCUMENT TO?