Data Architect Skills and Expertise
Data Architect Consultant
Chris provides highly experienced, skilled, and certified Microsoft/IBM business intelligence data. He is a data architect, administrator and developer certified by both Microsoft and IBM.
He has extensive involvement in a range of business intelligence and database projects, beginning with assessing a project's feasibility, continuing with its implementation as organisations begin to put his strategies into practice, organising the project's ongoing administration and identifying performance tuning strategies that can be put into place to ensure the project remains at peak efficiency.
Chris undertakes the project management of the whole process, works with the organisation to get every stakeholder engaged with the project; onboard with the direction the company is going in and informed as the process unfolds around them.
He also provides technical support for the staff who will need to maintain the new systems ongoing, he provides support in the background for those instances where it may be needed by the organisation and he creates end user training so that the company can be self-sufficient going forward.
As a Portfolio Finance Director / Virtual CFO, Pauline provides flexible and fractional solutions to your business. This approach enables you to tap into expertise as and when you need it, rather than employing a finance director on a full-time basis or needing to provide your finance team with on-going additional support.
As the client, you can select the amount of support you need, from half or full days per week or month to suit your business requirements.
Pauline also offers specific project or interim cover and she works within locations throughout the UK.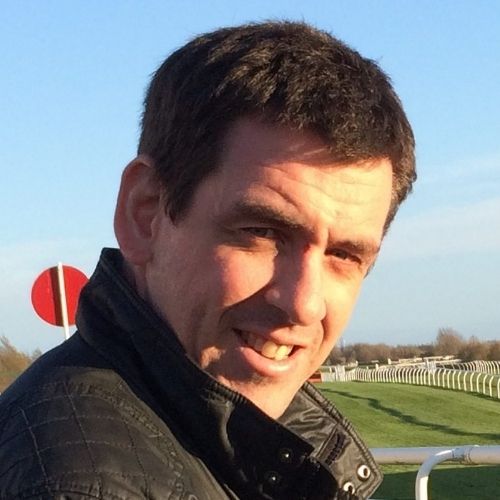 Certifications, Skills and Expertise
Microsoft Certified Solutions Expert: Data Management and Analytics – Certified 2020
Microsoft Certified Solutions Associate: BI Reporting – Certified 2020
Microsoft Certified Solutions Associate: SQL Server 2012/2014 – Certified 2016
Microsoft Certified  – Azure Data Engineer Associate
Microsoft Certified –  Data Analyst Associate
Microsoft Certified – Azure Data Fundamentals
Microsoft Certified – Azure Fundamentals
Microsoft Certified – Power Platform Fundamentals
​Microsoft Certified Technical Specialist: SQL Server 2008 – Business Intelligence Development and Maintenance
Microsoft Certified Professional
IBM Certified Specialist: Cognos TM1 10.1 Data Analysis
IBM Certified Developer: Cognos TM1 10.1
IBM Certified Administrator: Cognos TM1 10.1
Data Ingestion and Transformation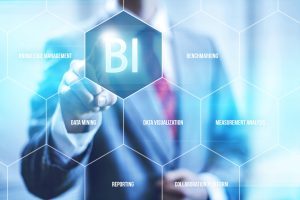 Blending, transforming and cleansing of external and internal datasets to optimal standards; ready for analysis and reporting. 

Experience with both ETL and ELT products, tools and processes.

Wide portfolio of tools such as Microsoft SSIS, Microsoft Power Query, Azure Data Factory, Power BI Dataflows and TM1 Turbo Integrator.
Data Modelling and Database Design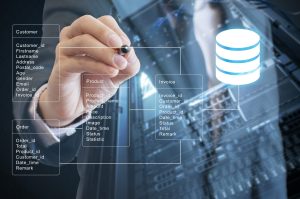 Extensive background in building OLTP, OLAP and tabular model data solutions for high performance and usability.

Expert data warehousing knowledge, including dimensional modelling.

Broad data know-how of a wide range of data sources and  systems.

A Microsoft Certified Solutions Expert (MCSE)  in Data Management and Analytics with many years of database experience, across a multitude of administrative and business intelligence facets.
Analysing and Visualising Data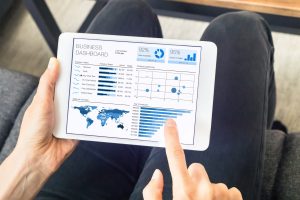 A Microsoft Power BI certified professional with knowledge across a broad range of visualisation tools.

Many years experience with reporting tools such as SSRS and paginated reports. 

In depth understanding across the Power BI ecosystem, including all the latest features and releases.

A Microsoft Certified Solutions Associate (MCSA) in BI Reporting.

Working knowledge of Tableau and Qlik Sense visualisation tools.
A Project for a Large Government Department
The client had an Excel based reporting solution that required a lot of manual data manipulation; downloading data from various data sources. It was a clumsy system that wasted time and resources and didn't provide the client with the information they needed.
I recommended using Microsoft Power BI as their business intelligence software and Microsoft Azure for cloud services. This would streamline data collection, enable staff to access it more efficiently and provide the company with the information they were interested in having.
As a Data Architect Consultant I designed an automated data load and a cleansing and modelling platform I built in Azure SQL Database and optimised it for querying and reporting purposes.
Then I designed and built Power BI dashboards and reports to show Key Performance Indicators (KPIs) and salient metrics in a visually appealing format.
The end to end business intelligence solution that I provided gave the client a data model built against best practices, with insightful and interactive reporting.
What Our Customers Have To Say